Freezing temperatures are the hallmark of a good winter match and the January ARPC IDPA Club match wasn't going to let us down. Even though the match administration team had an excellent idea with the delayed start for winter matches, the temperature was still low enough to keep attendance fairly low as well. Of course, even if it had been a full-blown snowpocalypse it wouldn't have stopped me, I was desperate to get in some trigger time for the first time since the 2020 Sheepdog CCP Championship.
Several folks brought out their Pistol Caliber Carbines (PCC) to make it easier on themselves but I decided to slap the Trijicon SRO on my P-10 C and give Carry Optics (CO) a try. While it was definitely different, and I have a lot of work to do in dry-fire before it feels anywhere near as natural as my trusty old iron sights, I absolutely understand the appeal and I am looking forward to doing more of it.
Between small squads, freezing cold temps, a new sighting platform, and sharing safety officer responsibilities, I had a few challenges with sticking to my process. Visualization reps were luxury items while we all struggled to finalize our stage plans before it was time to shoot. Despite all that, I had a lot of fun connecting with my shooting friends after the holidays, and I personally had a great match and shot well. Using the optic started to become a little more natural toward the end of the short match and I can see it becoming a huge benefit sooner rather than later. However, it wasn't the instant "I win" button that a lot of people like to pretend it is, and I will have serious work to put in if I was to compete with the long guns locally, or other great CO shooters regionally. More about that as the year progresses, for now, let's dig into the video
The video was shot with the impressive AimCam Pro 3k (use code: ZERODOWNBROWN for a discount if you want to grab your own). The camera is awesome. Lets talk about what it captured.
We started on Stage 3 which was a triple "Running Man" stage with 18 target presentations; the perfect stage for a new sighting platform. It proved to be a great opportunity to get used to finding and observing and re-finding the dot. I knew immediately that I could go faster, but I really concentrated on the 18 dot-finding expeditions and that probably helped me keep my speed up. I was happy with that performance. Another takeaway, I need to get more comfortable shooting on the move.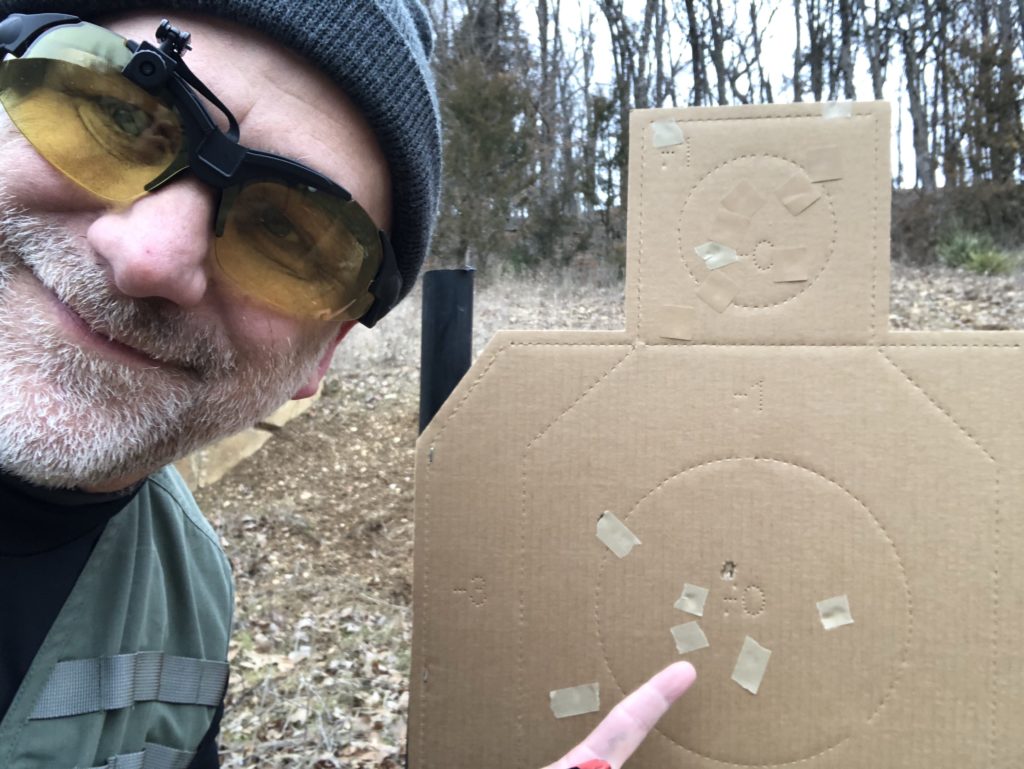 Stage 4 was a burner, even with the fumbled reload. If the ground on the right side of the bay hadn't been muddy, I might have ran the stage a differently but it may not have made sense even then. Accuracy was great, speed was reasonable, and the previous stage really helped me get some dot confidence. That reload though… I need to spend more time doing reloads with frozen numb fingers. I released the slide based on timing rather than feeling and because my finger hit the magwell, the slide dropped on an empty chamber. Worse, I kinda knew it, so that first trigger pull was powered purely by hope, zero science. Still though, happy with everything else, it was a great run.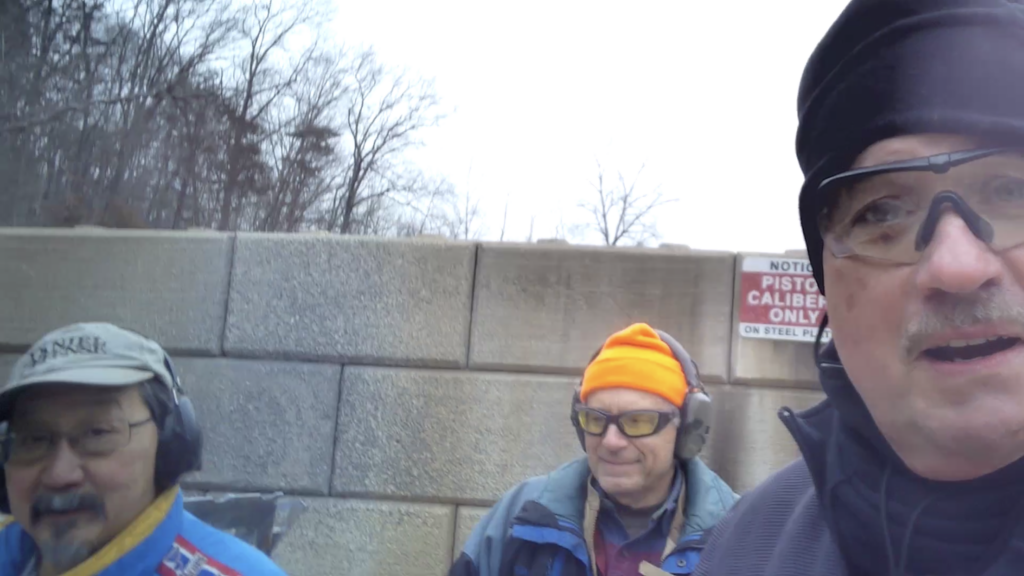 More time strategizing would have paid off on Stage 5. I went with a PCC stage plan but failed to keep moving while shooting. Again, moving while shooting is a growth opportunity for me, but if I had any doubts about that before this stage, this sealed the deal. Even with adding 2 extra shooting positions, I still managed to get good hits at a reasonable pace. even if it wasn't as fast as I could have gone.
Back around to Stage 1, I had some trouble with the support side dot acquisitions, so there is a dry fire task to add to the list. However, the elephant in the stage is the goofy and unnecessary retention reload, all because I didn't want to visualize around my tendency to go freestyle after mid-string strong hand reloads. Given a little more prep time, I would shoot that stage differently. Lesson learned.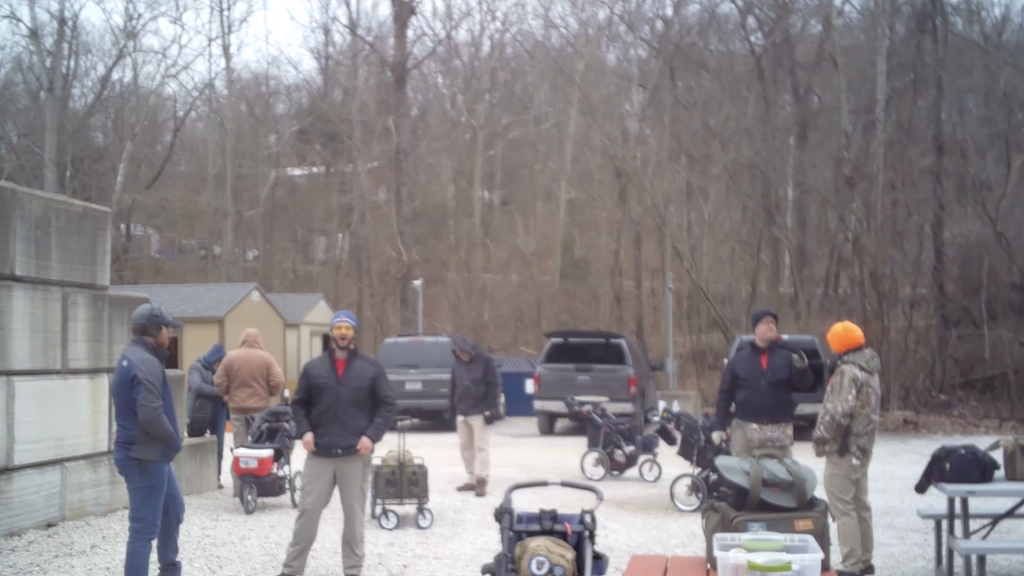 Stage 2 felt great. The pacing was fast and purposeful, and the hits were near perfect too. It went exactly how I expected it to with the exception of wasting a little bit of time with 3 extra shots that didn't buy me anything in return. That said, it was a great way to end a great match and I'm grateful for the chance to shoot.
For the complete results, click here. Otherwise, thanks for reading and I hope to bring you more match coverage soon.
Shoot often, and shoot safe!